Discover our IT support and maintenance services for SMEs.
Fully adapted to your company

No long-term contract

30-day free trial
We have been helping SMEs and companies with IT support for over 20 years.
If there is one thing that is certain in this day and age, it is the importance of technology in our day-to-day work. Nowadays, changes happen without notice, and they require a reaction, fast solutions and the ability to adapt.
So, working with an expert IT support and maintenance partner is essential to be able to respond efficiently to any incident, problem or change of plans, such as remote work during lockdown.
6 Key Features Of Our Service
We take care of everything
We look after the daily technical support and your cybersecurity.
We allocate a fixed team of technicians, according to your needs.
We are always available to resolve any technical and cybersecurity incident. For your peace of mind, 24/7. Because a company must never stop.
We are always up to date on the new developments and improvements in IT, software and tech tools for your business development.
We have some support agents working remotely and other on-site agents, who will go to your offices when needed.
We offer prices tailored to the situation, size and needs of your company.
How we can help you
Discover our solutions for companies
We are Sosmatic
Sosmatic is a Spanish company founded in 1998 with the objective of offering people an innovative, 24-hour, quality IT assistance service. Today, the company is focused on providing digital technology assistance and support services to large groups and companies in all sectors.
Discover more about us
Success stories about our
support and maintenance service
When the state of emergency was declared in 2020, a hotel chain and client of ours asked us to prepare over 100 pieces of equipment for remote work. They needed it done in record time. We immediately deployed a team of technicians who were able to configure all the equipment in just one weekend.
An engineering consultancy firm had shortcomings in its communications and links between its Barcelona and Madrid offices. With our telecommunications advice and Fortinet's networking solutions, we were able to link the Madrid and Barcelona offices with high-capacity data lines so that access to information was agile and secure.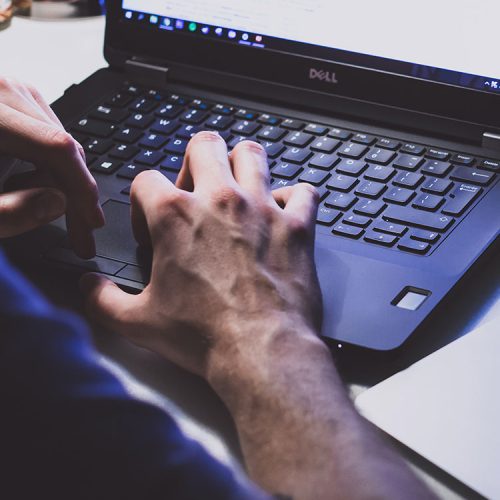 A client in the food production sector was attacked by a ransomware virus that paralysed its entire service. Our team of cybersecurity experts got down to work and in less than 12 hours, they managed to recover 4 servers with all the data and software. Result: flawless, return to normal within a few hours and all data recovered.
What our clients say about us...
"For us, Sosmatic has been the perfect combination between a broad, qualified and efficient service in any IT/digital field for large companies and a close and individualised service for SMEs, which is very difficult to find on the market. Thank you for growing with us."

Miquel Gafarot.

Casas Gafarot.
"I am very satisfied with the Sosmatic's work. They have a great team of professionals who are fast and efficient at resolving incidents, attentive to our needs and quickly learning how we work. They have helped me a lot in taking decisions to improve our infrastructure thanks to their extensive experience and professionalism."

Oscar Muñoz.

Metaengineering.
"In Sosmatic we always find a resolute, proactive, approachable voice. Not only are they there for any IT or digital incident we may have, but they also support us, make suggestions and grow with us."

Enric del Pozo.

CEO de Tekman Education.
Resources For Companies
Did you know that 50% of cyberattacks are aimed at SMEs?
Download our Free Cybersecurity Guide for companies. Discover the fundamentals and good practices for your company's IT security
Download
Sosmatic blog
News and trends in IT for your company.
En un mundo donde los avances tecnológicos a menudo eclipsan el factor humano, no podemos subestimar la importancia de la psicología en la atención al…
We are the technology partner for
Leave your company's information in our hands.
Contact us and we will reply within 24 hours.